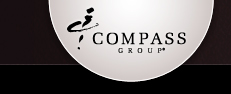 Job Information
Compass Group, North America

ASSOCIATE, WAIT STAFF (FULL-TIME)

in

OCEAN SPRINGS

,

Mississippi
Posted Date: Feb 17, 2021
TEXT TO APPLY: You can now complete your entire job application for this job via SMS text messaging!
Simply text JOB to 75000 *& search for the *requisition ID number 454718.
Click here to learn more.
We are now hiring for full-time *ASSOCIATE, WAIT STAFF *positions.

Location: Ocean Springs Hospital - 3109 Bienville Blvd, Ocean Springs, MS 39564 /Note: online applications accepted only./

Schedule: Full-time; 12 hour shifts, more details upon interview.

Requirement: Previous experience is a plus.
Why It Is Safe For You to Work in Healthcare... We know that many of you who are new to working in a healthcare setting might be a little unsure about your safety. Yet, serving where the viruses and potential contagions are known and are being controlled is among the safest places to work!
For anyone who becomes a member of one of our teams, we make sure you are safe and well managed. We also have a lot of resources available for you. We believe that knowledge is power, and that with this knowledge in your back pocket, you will feel much better about serving in healthcare during this crisis.
WE MAKE IT EASY! You can now prerecord video introductions. Be more than just words on a resume and get in front of the hiring manager faster. Click here to get a sneak peek preview.
If you have a positive attitude and a love for learning, you may be interested in joining our team.
Morrison Healthcare is a leading national food and nutrition services company exclusively dedicated to serving more than 806 hospitals and healthcare systems. Morrison uses the Power of Food to create personalized dining experiences for patients and in their cafés to advance the healing and healthful missions of its clients. Morrison has been serving some of the nation's largest health systems for more than 65 years and leverages culinary, nutritional, and operational expertise to provide consistency and transform the healthcare experience. Morrison has been recognized as one of Modern Healthcare's Best Places to Work in 2020 for the 8th time and was named a Top 125 Training Organization by Training Magazine in 2020 for the 9th time. Glassdoor also named Morrison a 2018 Best Places to Work and CEO Tim Pierce a 2019 Most Admired CEO. Morrison is a Compass One Healthcare operating division within Compass Group and has more than 1,200 registered dietitians, 300 executive chefs, and 21,000 professional food service team members.
Full time associates at Morrison Healthcare are offered many fantastic benefits such as:
Medical

Dental

Vision

Flexible Spending Accounts (FSAs)

Commuter Benefits

Wellness Program

Employee Assistance Program

Life Insurance for Associates and Eligible Dependents

Short Term Disability (STD) and Long Term Disability (LTD)

Accidental Death & Dismemberment (AD&D) Insurance

Discount Marketplace

And other voluntary benefits
Job Summary
Summary: Responsible for patient tray delivery and retrieval, and floor stock delivery.
Essential Functions and Responsibilities:
Delivers patient trays in a timely and accurate manner.

Complies with dietary restrictions on special, modified diets and food allergies or sensitivities to ensure optimal food preferences are met within guidelines of diet order limitations.

Delivers floor stock to unit pantries according to department policy.

Completes all required logs in a timely manner.

Communicates and addresses patient food issues/concerns and needs to Food & Nutrition Services.

Interacts with Nursing in regards to patient nutrition needs or requirements as well as unit food service needs.

Contributes to patient satisfaction goals by providing quality service.

Adheres to facility confidentiality and patient?s rights policy as outlined in the facility?s HIPAA policies and procedures.

Complies with federal, state and local health and sanitation regulations and department sanitation procedures.

Maintains a clean, sanitary working environment.

Follows HACCP guidelines when assembling and distributing food supplies to ensure quality and safety of food supply.

Identifies and utilizes cleaning chemicals following directions recommended by manufacturers and per MSDS sheets.

Utilizes equipment in performing job functions according to department?s safety procedures.

Follows facility and departmental infection control policies and procedures.

Follows the facility?s protocols for Hazardous Materials and Waste Program.

Performs other tasks that may be assigned.

Qualifications:*

The employee must occasionally lift and/or move up to 50 pounds.
About Compass Group: Achieving leadership in the foodservice industry
Compass Group is an equal opportunity employer. At Compass, we are committed to treating all Applicants and Associates fairly based on their abilities, achievements, and experience without regard to race, national origin, sex, age, disability, veteran status, sexual orientation, gender identity, or any other classification protected by law.
Qualified candidates must be able to perform the essential functions of this position satisfactorily with or without a reasonable accommodation. Disclaimer: this job post is not necessarily an exhaustive list of all essential responsibilities, skills, tasks, or requirements associated with this position. While this is intended to be an accurate reflection of the position posted, the Company reserves the right to modify or change the essential functions of the job based on business necessity. /*Los Angeles applicants: Compass Group will consider for employment qualified applicants with criminal histories in a manner consistent with the requirements of the Los Angeles Fair Chance Initiative for Hiring (Ban the Box ordinance)./