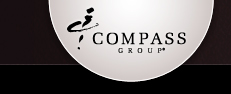 Job Information
Compass Group, North America

FOOD SERVICE WORKER (FULL-TIME)

in

ORANGE PARK

,

Florida
Posted Date: Feb 12, 2020
We have openings for full-time *FOOD SERVICE WORKER *positions.

Location: Moosehaven Retirement Community, 1701 Park Ave. Orange Park, FL 32073. /Note: online applications accepted only./

Schedule: F/T; 6am-2pm or 11am-7:30pm. Must be available to work any day of the week or weekend.

Requirement: Candidates must have at least 1 year of experience.
If you have a positive attitude and a love for learning, you may be interested in joining our team.
Morrison Community Living, a member of Compass Group North America, is the nation's only company exclusively dedicated to providing food, nutrition and hospitality services to the senior living industry. Morrison has over 150 registered dietitians, 200 executive chefs, 400 hospitality associates and 7,000 professional food service team members. Actively committed to fostering ways to enjoy great-tasting, healthy food through socially responsible practices and superior customer service, the Atlanta-based company serves more than 450 senior living clients in 41 states, including some of the largest and most prominent senior living communities in the United States.
Full time associates at Morrison Community Living are offered many fantastic benefits such as:
Medical

Dental

Vision

Flexible Spending Accounts (FSAs)

Commuter Benefits

Wellness Program

Employee Assistance Program

Life Insurance for Associates and Eligible Dependents

Short Term Disability (STD) and Long Term Disability (LTD)

Accidental Death & Dismemberment (AD&D) Insurance

Discount Marketplace

And other voluntary benefits

Summary:* Prepares, presents and serves food as needed.

Essential Duties and Responsibilities:*
Performs prep work such as washing, peeling, cutting and seeding fruits and vegetables. Weighs and measures designated ingredients.

Carries pans, kettles and trays of food to and from work stations, stove and refrigerator in accordance with safety standards.

Stores food in designated areas following wrapping, dating, food safety and rotation procedures.

Cleans work areas, equipment and utensils.

Distributes supplies, utensils and portable equipment.

Utilizes approved food recipes and production standards to ensure proper quality, serving temperatures and standard portion control.

Serves customers in a friendly, efficient manner following outlined steps of service.

Resolves customer concerns and relays relevant information to supervisor.

Ensures compliance with company service standards and inventory and cash control procedures.

Assures compliance with all sanitation and safety requirements.

Performs other duties as assigned.
About Compass Group: Achieving leadership in the foodservice industry
Compass Group is an equal opportunity employer. At Compass, we are committed to treating all Applicants and Associates fairly based on their abilities, achievements, and experience without regard to race, national origin, sex, age, disability, veteran status, sexual orientation, gender identity, or any other classification protected by law.
Qualified candidates must be able to perform the essential functions of this position satisfactorily with or without a reasonable accommodation. Disclaimer: this job post is not necessarily an exhaustive list of all essential responsibilities, skills, tasks, or requirements associated with this position. While this is intended to be an accurate reflection of the position posted, the Company reserves the right to modify or change the essential functions of the job based on business necessity.
Req ID: 377163